The Pure project of Bogner Construction
Another successful project completed by Sky-Side Construction.. This project's scope included:
– Exterior painting using elastomeric paint on concrete walls

– Exterior caulking on concrete reveals, around window and around brick joints.
This 16 level building includes small confined areas accessible only by bosumchair.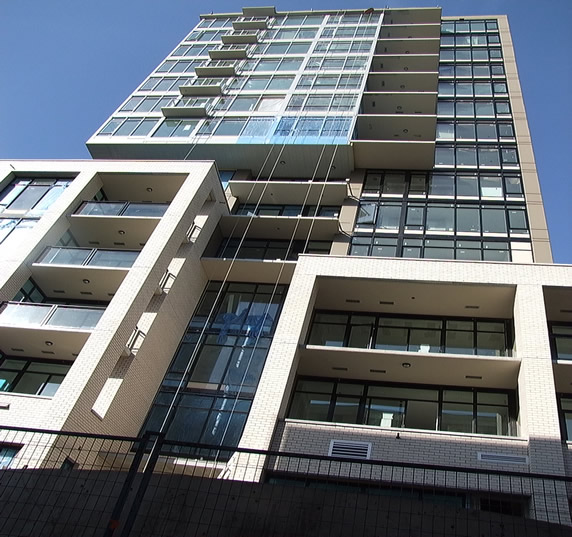 Sky-Side is an exterior envelope contractor serving the lower mainland of British Columbia. Our services include: the application of exterior waterproofing coatings and finishing. Caulking, waterproofing, painting, coating, masonry veneer, window cleaning & spray insulation.
We have experienced contractors and the engineering knowledge to fulfill any small or large project.