SERVICES:



SKY-SIDE Construction Corp.
1502 Prince St., Port Moody, B.C. V3H 3W8
Tel.: 604 836 6323
Fax.: 604 939-7700
office@sky-side.com
www.sky-side.com
VEHICULAR AND PEDESTRIAN TRAFFIC COATING
Sky-Side is a certified applicator of pedestrian traffic coatings, vehicular traffic coatings and liquid waterproofing membranes from the best manufactures of high quality products in the industry. From Dam proofing of building foundations to complete traffic coating and pool waterproofing, we are experienced contractors.  We have a specialized team in liquid applied waterproofing.  If you need dam proofing foundations,  waterproofing elevated slabs like: waterproofing elevated decks, waterproofing balconies, traffic  coatings on underground parking lots,  eyebrows, exterior parking lots, ramps or simply waterproofing roof deck; we can help.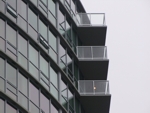 We are familiar with most types of materials manufactured by well recognise manufacturers like: Basf, Tremco, Duradek, Carlisle, International Polymer, Mer-Ko, UPI, Multiseal, etc. There are hundreds of waterproofing systems in the market , each of them designed for a specific use and application. If you need advice call and allow us to evaluate your project and need.
E-mail us: office@sky-side.com

When applied to concrete surfaces, our service includes the preparation of the concrete to receive the coating to SSPC-SP 13 / NACE No. 6 – shot blasting. Our equipment can prepare up to 20,000 sf in a day.
Our work includes the sealing of cracks, corner joint of walls and slabs. For vehicular traffic coatings we offer our 85mil thickness with 10-30 silica sand finishing.
Our five year warranty is without question the best warranty available in the industry.
Protect your driveways, exterior concrete stairs with a urethane or polyurethane coating that will last for years.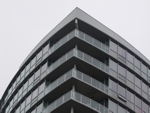 Waterproofing elevated slabs. This is a must, especially in underground or elevated parking lots where concrete is subject to oil spills, salty water, antifreeze and vehicular traffic.  Without protection the concrete will lose it strength and start peeling. When this occurs major structural damage may occur. Waterproofing is normally required on mechanical rooms, garbage rooms, elevator pits, exterior eyebrows, balconies and  other areas subject to damage by exterior substances.
Call us: 604 836 6323
Waterproofing balconies. Concrete is a porous material, when liquid substances penetrate into the material causing damage. Even water penetrates as liquid and with cold temperatures it freezes and expands cracking the concrete. Balconies have this risk and the risk of oils spills from BBQs and detergents. Waterproofing coatings for balconies are specially designed to resist UV radiation.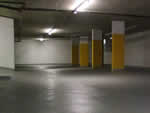 Decks. No matter what is the structure or base of your deck (wood or concrete), it can be protected with a specialized coat of liquid waterproofing. This is a way to not only protect the wood but to create a complete waterproof structure. In other words, the deck can be complete sealed to work as a roof system.
Call us: 604 836 6323

Roofing systems. Liquid applied waterproofing is a trusted system for a complete seal and waterproofing flat or sloped roof systems. One of the best advantages of liquid waterproofing roofs is the ability to fix and maintain any damage that may occur or future installation of equipment, ducting, piping or skylights.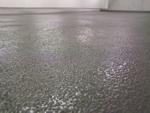 Traffic  coatings. Depending on the manufactured system to be used, the waterproofing of ramps and traffic pads may require up to four coats of material with specific minimum thickness in each coat to accomplish the requirements of vehicular traffic. When there is a need to waterproof concrete ramps and areas with high vehicular traffic , where requirements for resistance for tire's traction and slip resistance are a must, Sky-Side has the experience to deliver the  best solution.  
E-mail us: office@sky-side.com

Sky-Side at the InterUrban
Project of Ballenas Developers in
New Westminster, BC
read more >